Yes, this is my favorite books of 2011 post, and I'm sliding it into the blogosphere right ahead of the New Year. Click the covers to go to each title's Goodreads page. The list is separated up but the books are not in any particular order, so without further ado:
Favority-Faves: Debuts and Firsts in a Series Published in 2011
Hourglass
by Myra McEntire - Debut (
Full Review
)
This book had everything you look for in Paranormal YA and a lot that hadn't been seen before. I loved Emerson and her boys and can't wait to slip back into their world in 2012!
The Near Witch
by Victoria Schwab - Debut (
Full Review
)
Everything about this book, from the writing to the characters to the setting, is amazing and lovely. No matter what Schwab writes in the future, I'm reading it.
Catching Jordan
by Miranda Kenneally - Debut (
Full Review
)
This book caught me off guard by how good it was! It not only had a great premise, but it felt like it was a true story. Contemporary YA is often not my thing so take it from me, this one is worth your time.
Forgotten by Cat Patrick - Debut
I love a good mystery, especially when it involves a great character and a budding romance. This book kept me on the edge of my seat, which is where I am waiting for Patrick's next work.
Ultraviolet
by R.J. Anderson - First in a Series (
Full Review
)
This is one of the most amazing books I've ever read thanks to the beautiful writing and mind-bending mystery. If you take a chance on any book, make it this one because it is not at all what it seems.
The Name of the Star by Maureen Johnson - First in a Series
Not only did this book have mystery, a quirky MC, and Jack the Ripper, but it was a fun read that made me laugh and gave me chills. The ending has stuck with me and I'm highly anticipating the next in the series.
The Unbecoming of Mara Dyer by Michelle Hodkin - Debut
I knew this book would be creepy, and I loved every minute of creepy it gave me along with some great characters and a good mystery. The jaw-dropper ending got me right between the eyes, too.
Divergent by Veronica Roth - Debut
I knew Roth could write by reading her blog, and her book did not disappoint. So much action, suspense, heartbreak, and triumph made it a true roller coaster ride I wished could go on and on.
Die for Me
by Amy Plum - Debut
Despite being a paranormal, I was wary of this book, but it surprised me with how good it was. It sports a great cast of characters, fantastic lore, a powerful romance, and I can't wait to see what happens next.
Delirium by Lauren Oliver - First in a Series
I was interested in this book but not expecting to like it due to the focus on romance, but I was wrong! This story had my heart pounding, I felt for the characters, and I can't wait to see what happens next.
Favortiy-Faves: Series I Read with a Book Published in 2011
I loved snarky Sophie and the crazy things that happened in Hex Hall. It was both a lot of fun and full of mystery and magic. Demonglass was a fitting sequel and I loved the darker, more dangerous atmosphere that made the whole book exciting. This series has everything I love in a story with great characters and twisty-turns to boot.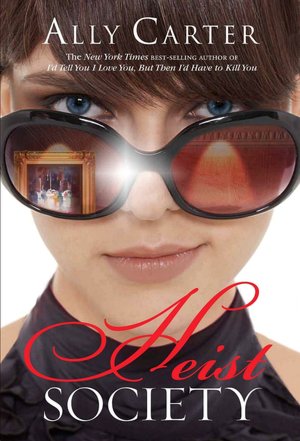 Heist Society series
Ally Carter is the queen of high-concept, hands down. I love all the characters in this series, as well as the sophistication and more adult feeling of the novels even though they are still in my favorite section (YA, duh) in the bookstore. These books have lots of heart, are fun, funny, smart, and exciting. This is one series I hope goes on and on and on because it is that good.
by Kami Garcia and Margaret Stohl
Caster Chronicles
The atmosphere and endearing main character of this magical series keep me coming back for more. Though these books are (quite, rather, enormously) long and the love interest irritates me more often than I like, I still love them. They have an feel all their own with a cast of characters ranging from quirky to crazy, meaning there's not a dull moment.
by Sara Shepard
The Lying Game series
I love the concept of this series and the books are suspense filled rides. They have all the charm and intrigue of the Pretty Little Liars books but in this one, I actually like the main character. I stay on the edge of my seat as the secrets are revealed and suspects are added to or marked off the list. This is one of the best series out there.
Favority-Faves: Books I Read in 2011 Published Before 2011
Only the Good Spy Young
by Ally Carter
Carter is on my list again, this time for the continuation of a story that really is to blame for me loving YA. This fourth book in the
Gallagher Girls
series did nothing but ratchet up the suspense, danger, and romance for the girls at the Gallagher Academy. The writing, characters, and plots just get better and better each time.
Anna and the French Kiss by Stephanie Perkins
I was hoping for a happily-ever-after read and Perkins delivered with this fun and well-written contemporary romance. I loved the characters and the setting and am a forever fan of Perkins because of this book. I plan on reading all of her books, but especially the ones that are Anna companion novels.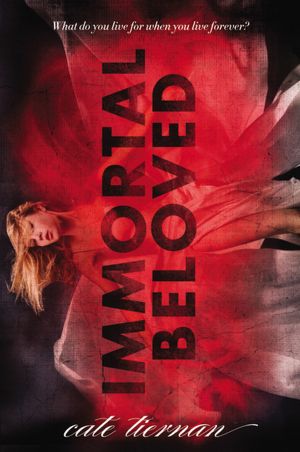 Immortal Beloved
by Cate Tiernan
Tiernan's writing has a way of sweeping me up, and I loved getting lost is the main character's internal struggle for a better life. The history, mystery, and magic in this book drew me in and kept me. I'm definitely looking forward to the sequel due out next year.
Shadow Hills by Anastasia Hopcus
Add boarding school, magic, supernatural powers, mythology, mystery, history, romance, and danger, mix and serve, and you get this book. I thoroughly enjoyed having all my favorite elements in one read. I got caught up in the multifaceted drama and hope there is more to come for the residents of Shadow Hills.
Thirteen Reasons Why
by Jay Asher (
Full Review
)
This was a book I was both interested in and didn't want to read because of the concept and subject matter. But I'm glad I did because not only was it well-written, but the powerful message was woven into a carefully crafted narrative. This is one book that is both heartbreaking and hopeful and worthy of your bookshelf.
Trickster's Choice
&
Trickster's Queen
by Tamora Pierce
Pierce is my go-to fantasy author and I love all of her books that I've read (so far) set in the land of Tortall. This series upped the intrigue and magic with more great characters and wonderful writing. It was so good I wish it was more than two books!
That's it, quirks! I hope you enjoyed my list and take a chance on some (or many) of these if you haven't read them already. Share your favorites or thoughts on mine in the comments!