Ally Carter's books are some of my favorites because they are always about strong girls in action. They are fun, have bits of swoon, and are always an adventure.
One of the common premises in Ally's books is they tend to feature teenage girls involved in or at war with 'the family business.' In the Gallagher Girl series, 'the family business' is espionage. In the Heist Society series, it's thievery. And in Ally's newest book,
All Fall Down
, the first in the Embassy Row series, it's diplomacy.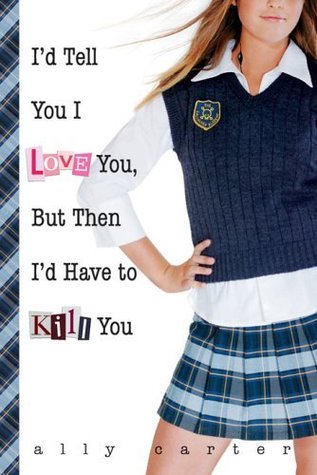 From Goodreads:



Cammie Morgan is a student at the Gallagher Academy for Exceptional Young Women, a fairly typical all-girls school-that is, if every school taught advanced martial arts in PE and the latest in chemical warfare in science, and students received extra credit for breaking CIA codes in computer class. The Gallagher Academy might claim to be a school for geniuses but it's really a school for spies. Even though Cammie is fluent in fourteen languages and capable of killing a man in seven different ways, she has no idea what to do when she meets an ordinary boy who thinks she's an ordinary girl. Sure, she can tap his phone, hack into his computer, or track him through town with the skill of a real "pavement artist"-but can she maneuver a relationship with someone who can never know the truth about her?

Cammie Morgan may be an elite spy-in-training, but in her sophomore year, she's on her most dangerous mission-falling in love.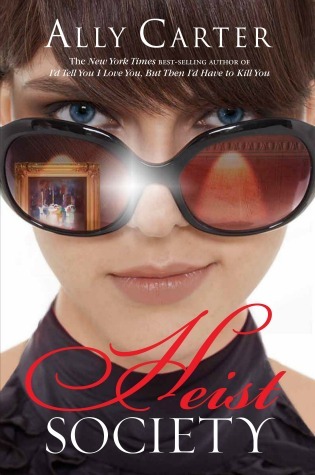 From Goodreads:

When Katarina Bishop was three, her parents took her on a trip to the Louvre…to case it. For her seventh birthday, Katarina and her Uncle Eddie traveled to Austria…to steal the crown jewels. When Kat turned fifteen, she planned a con of her own—scamming her way into the best boarding school in the country, determined to leave the family business behind. Unfortunately, leaving "the life" for a normal life proves harder than she'd expected.

Soon, Kat's friend and former co-conspirator, Hale, appears out of nowhere to bring Kat back into the world she tried so hard to escape. But he has a good reason: a powerful mobster has been robbed of his priceless art collection and wants to retrieve it. Only a master thief could have pulled this job, and Kat's father isn't just on the suspect list, he is the list. Caught between Interpol and a far more deadly enemy, Kat's dad needs her help.

For Kat, there is only one solution: track down the paintings and steal them back. So what if it's a spectacularly impossible job? She's got two weeks, a teenage crew, and hopefully just enough talent to pull off the biggest heist in her family's history--and, with any luck, steal her life back along the way.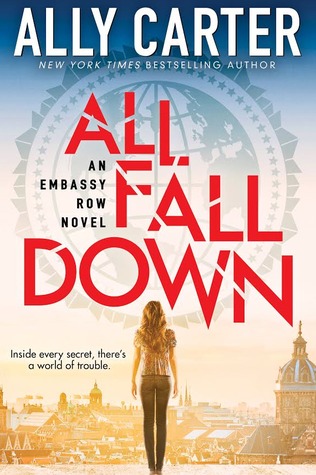 From Goodreads:

A new series of global proportions -- from master of intrigue, NEW YORK TIMES bestselling author Ally Carter.

This exciting new series from NEW YORK TIMES bestselling author Ally Carter focuses on Grace, who can best be described as a daredevil, an Army brat, and a rebel. She is also the only granddaughter of perhaps the most powerful ambassador in the world, and Grace has spent every summer of her childhood running across the roofs of Embassy Row.

Now, at age sixteen, she's come back to stay--in order to solve the mystery of her mother's death. In the process, she uncovers an international conspiracy of unsettling proportions, and must choose her friends and watch her foes carefully if she and the world are to be saved.
So using these themes, I've come up with a little game based on the classic Kiss/Marry/Kill. Using celebrities/fictional characters/well-known entities, who would you spy on and why, who would you steal from and why, and who would you befriend and why?
Here are my answers:
I would SPY on Jennifer Lopez to get her workout routine.
I would STEAL Darcy's country estate, Pemberley, because it's gorgeous.
I would BEFRIEND Anna Kendrick because she is hilarious.
Whether you are already a fan or new to the books, now is your chance to win two signed novels by Ally Carter. First, check out my
Giveaway & Rules page
and then fill out the Rafflecopter widget below. There will be one winner and the giveaway ends at 11:59pm on February 16th.
a Rafflecopter giveaway